Lineage
Yang style Tai Chi Chaun lineage
Yang Lu Chan
Yang Lu Chan founder of Yang Family Tai Chi Chuan 1799 – 1872
History
According to several accounts, Yang first started studying tai chi chuan in the Ch'en family village from Ch'en Chang-hsing in 1820. He was subsequently given permission by his teacher to go to Beijing and teach his own students, including Wu Yu-hsiang and his brothers, who were officials in the Imperial Qing dynasty bureaucracy. Yang Lu-ch'an became known on his arrival in the capital as Yang the Invincible. In 1850, Yang was hired by the Imperial family to teach tai chi chuan to them and several of their élite Manchu Imperial Guards Brigade units in Beijing's Forbidden City, in whose number was Yang's best known non-family student, Wu Ch'uan-yü. This was the beginning of the spread of tai chi chuan from the family art of a small village in central China to an international phenomenon. Due to his influence and the number of teachers he trained, including his own descendants, Yang is directly acknowledged by 4 of the 5 tai chi chuan families as having transmitted the art to them.

Yang Chien Hou
Yang Chien Hou 2nd Generation , Youngest son of Yang Lu Chan 1839-1917
History
Yang Jian Hou (1839-1917), also known as Jing Pu, was Yang Lu Chan's third son. Jian Hou possessed a highly developed martial art skill and was agile in his Tai Chi form. His Tai Chi Chuan was a harmonious blend of hard and soft. He was especially talented at issuing internal energy. He also had a profound knowledge of the Tai Chi straight sword, sabre, and spear.
Jian Hou's eye and body coordination was superb his movements were very fast. He was once among a crowd of spectators in an opera theatre in Beijing, watching an actor perform with a sword. The actor suddenly lost control of the weapon and it flew out of his hands in Yang Jian Hou's direction. So quick was Jian Hou's reaction that he not only managed to ward off the sword, but also caused it to be flung back onto the stage.
His character was very warm-hearted. Whenever Yang Jian Hou competed and trained with others, he never looked light heartedly upon anyone; therefore, he too was never defeated. Unlike his elder brother, Ban Hou , he was loved and respected by his many students because he was a gentle and patient teacher.
Yang Jian Hou had three sons Yang Sau Hou, Yang Zou Yuan and Yang Cheng Fu .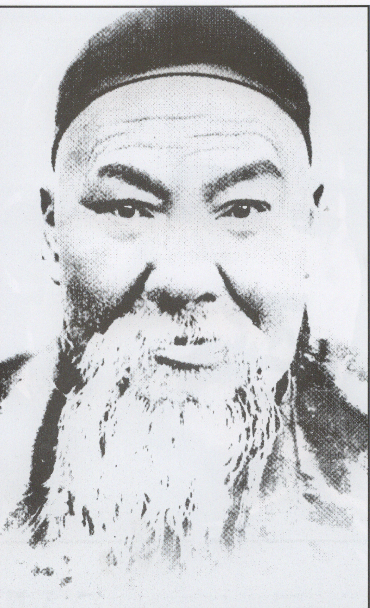 Yang Cheng-Fu
Yang Cheng-Fu, 3rd Generation, Youngest son of Yang Chien Hou 1883-1936
History

His direct descendants, the many students he taught and their students have spread the art around the world. He was born into the famous Yang Taijiquan family, the son of Yang Chien-hou and grandson of Yang Lu-chan. With his older brother Yang Shao-hou and colleagues Wu Jianquan and Sun Lutang, he was among the first teachers to offer Tai Chi Chuan instruction to the general public at the Beijing Physical Culture Research Institute from 1914 until 1928. He moved to Shanghai in 1928. He is known for having "smoothed" out the somewhat more vigorous training routine he learned from his family as well as emphasising a "large frame" or "Da Jia" with expansive movements in stepping and using large circular motions with the arms. His smooth, evenly-paced large frame form and its hundreds of offshoots has been the standard for Yang style Tai Chi Chuan (and overwhelmingly in the public imagination for Tai Chi Chuan in general) ever since.
Tung Ying-chieh (Dong Yingjie, 1898-1961), Ch'en Wei-ming (Chen Weiming), Fu Zhongwen (Fu Chung-wen, 1903-1994), (Li Yaxuan 1894-1976) and Cheng Man-ch'ing were famous students of Yang Ch'eng-fu. Each of them taught extensively, founding groups teaching T'ai Chi to this day. Cheng Man-ch'ing, perhaps the most famous outside of China, significantly shortened and simplified the traditional forms Yang taught him after his teacher's passing, reportedly to make them more accessible to larger numbers of students. Although Cheng's modifications are considered controversial by most other schools and are not recognized by the Yang family, Cheng Man-ch'ing is known as the first to teach T'ai Chi Ch'üan in the West.
His sons have continued to teach their father's Taijiquan, including his first son, the late Yang Zhenming (1910-1985) (a.k.a. Yang Shaozhong, Yang Shao-Chung, Yeung Shao-Chung; , who brought Yang style Tai Chi Chuan to Hong Kong, his second son Yang Zhenji (born 1921, current head of the family), and his third son, Yang Zhenduo (born 1926), living in Shanxi Province, who is widely considered the most prominent of the Yang family Tai Chi Chuan instructors living today.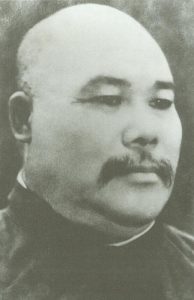 Yang Sau Chung
Yang Sau Chung, 4th Generation, eldest son of Yang Cheng Fu
History
Yang Shou-chung, birth name Yang Zhenming, was the eldest son of Yang Ch'eng-fu. Yang Shou-chung began training in his family's style of T'ai Chi Ch'uan at age 8. By age 14 he had begun to work with his father as a teaching assistant and at age 19 he was already teaching government officials around China. In 1949 he fled to Hong Kong where he remained for the remainder of his life teaching privately mostly out of his home on Lockhart Road on Hong Kong Island. He appointed three disciples: Ip Tai Tak (1st and Chief Disciple (Hong Kong), Gin Soon Chu (2nd Disciple, U.S.), Chu King Hung (3rd Disciple, Europe). Yang Shou-chung is survived by his three daughters: Tai Yee, Ma Lee and Yee Li who currently also reside in Hong Kong.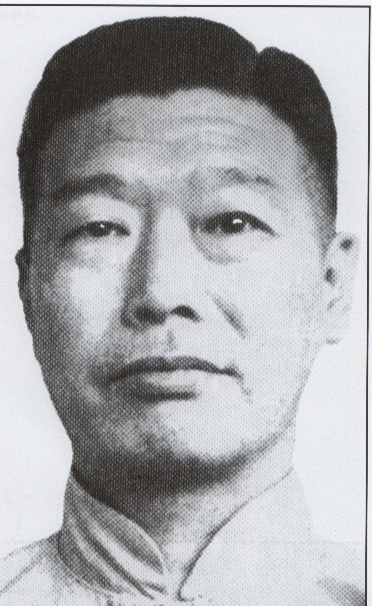 Ip Tai Tak
Ip Tai Tak, 5th Generation, First disciple of Yang Sau Chung
History
Ip Tai Tak the first disciple of Great Grandmaster Yang, Sau-Chung.
Grandmaster Ip was born in Hong Kong. He took up external martial art as a young man due to his prevailing weak health. At the age of 21 years, he studied Yang style Tai Chi Chuan under Master Tung Yien Kit (Dong, Ying Chieh) for 4 years. Over the next 4 years his health improved, and due to his consistent approach he was appointed as Instructor for Master Tung's school.
In 1949, Master Yang Sau Chung left China during the communist revolution to settle in Yuen Long, New Territory, Hong Kong. Master Yang gave a public demonstration exhibiting the traditional Yang style Tai Chi Chuan in 1951. Master Ip, very impressed by Master Yang's demonstration and in the pursuit for greater understanding, left Master Tung to study under Master Yang, Head of the Yang Family style. After 4 years of intense study, he was formally accepted as the first inner disciple of Master Yang Sau Chung. Master Ip continued to study under Master Yang until the latter passed away in 1985. At the age of 69 years, Master Ip is as devoted as ever to the study, practice and development of Tai Chi Chuan, only teaching a selective number of senior students.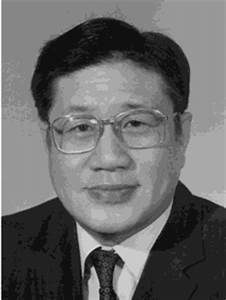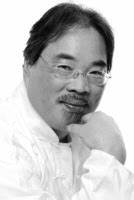 Ding Teah Chean, 6th Generation, first disciple of Ip Tai Tak